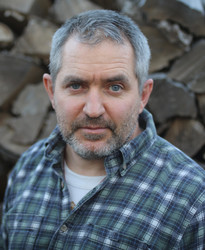 More than 2 million Americans have served in Afghanistan or Iraq since September 11, 2001, and C.J. Chivers has reported from both wars from their beginnings. The Fighters vividly conveys the physical and emotional experience of war as lived by six combatants: a fighter pilot, a medic, a scout helicopter pilot, a grunt, an infantry officer and a Special Forces sergeant. Chivers captures their commitment and sense of purpose, their courage and ultimately their sacrifice, confusion and moral frustration as new enemies arise, and invasions give way to counterinsurgency duties for which they often were not prepared.
The Fighters is a tour de force, a portrait of modern warfare that parts from slogans. It does for these troops what Stephen Ambrose did for the G.I.s of WWII and what Michael Herr did for the grunts in Vietnam. The Fighters presents a human side of the long arc of two wars, told with the empathy and understanding of an author who is himself an infantry veteran.
C.J. Chivers is a reporter for The New York Times, where he works on the Investigations Desk and for The New York Times Magazine, covering conflict, crime, the arms trade and human rights, and other themes. His work also appears on the NYT's At War and Lens blogs. He is a frequent contributor to Esquire and an occasional contributor to other publications, including Field & Stream, Popular Mechanics, Anglers Journal and more.  He is also the author of THE GUN (Simon & Schuster, 2010), a history of automatic arms and their influence on human security and war. The book was selected as a New York Times Editor's Pick and a Best Book of 2010 by The Atlantic and The Washington Post.