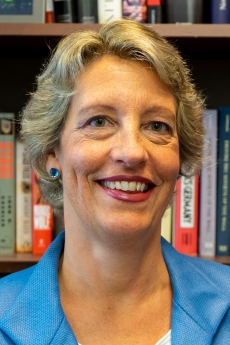 WACA's Cover to Cover conference call on Wednesday, October 9, at 2:00-2:30 PM ET, featured Hope Harrison, Associate Professor of History and International Affairs, The George Washington University.
After the Berlin Wall: Memory and the Making of the New Germany, 1989 to the Present
The history and meaning of the Berlin Wall remain controversial, even three decades after its fall. Drawing on an extensive range of archival sources and interviews, this book profiles key memory activists who have fought to commemorate the history of the Berlin Wall and examines their role in the creation of a new German national narrative. This revelatory work also traces how global memory of the Wall has impacted German memory policy, and it depicts the power and fragility of state-backed memory projects, and the potential of such projects to reconcile or divide.