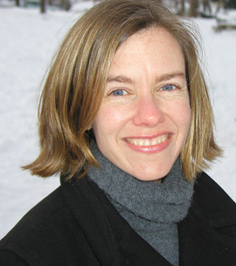 Every day, Americans make decisions about their privacy: what to share and when, how much to expose and to whom. Securing the boundary between one's private affairs and public identity has become a central task of citizenship. How did privacy come to loom so large in American life? Sarah Igo tracks this elusive social value across the twentieth century, as individuals questioned how they would, and should, be known by their own society.
Privacy was not always a matter of public import. But beginning in the late nineteenth century, as corporate industry, social institutions, and the federal government swelled, increasing numbers of citizens believed their privacy to be endangered. Popular journalism and communication technologies, welfare bureaucracies and police tactics, market research and workplace testing, scientific inquiry and computer data banks, tell-all memoirs and social media all propelled privacy to the foreground of U.S. culture. Jurists and philosophers but also ordinary people weighed the perils, the possibilities, and the promise of being known. In the process, they redrew the borders of contemporary selfhood and citizenship.
The Known Citizen reveals how privacy became the indispensable language for monitoring the ever-shifting line between our personal and social selves. Igo's sweeping history, from the era of "instantaneous photography" to the age of big data, uncovers the surprising ways that debates over what should be kept out of the public eye have shaped U.S. politics and society. It offers the first wide-angle view of privacy as it has been lived and imagined by modern Americans.
Sarah E. Igo is an Associate Professor of History and Director of the Program in American Studies, as well as the inaugural Faculty Director of E. Bronson Ingram College.  She received her A.B. in Social Studies from Harvard University and her Ph.D. in History from Princeton University. 
Professor Igo's primary research interests are in modern American cultural and intellectual history, the history of the human sciences, the sociology of knowledge, and the history of the public sphere. Her first book, The Averaged American: Surveys, Citizens, and the Making of a Mass Public (Harvard University Press, 2007), explores the relationship between survey data—opinion polls, sex surveys, consumer research—and modern understandings of self and nation. An Editor's Choice selection of the New York Times and one of Slate's Best Books of 2007, The Averaged American was the winner of the President's Book Award of the Social Science History Association and the Cheiron Book Prize as well as a finalist for the C. Wright Mills Award of the American Sociological Association.  Igo has just published her second book, The Known Citizen: A History of Privacy in Modern America (Harvard University Press, 2018).